Located on the Asian side of the city, Kadikoy is one of the most cosmopolitan neighbourhoods in Istanbul. With art spaces, bookshops, many many bars, and shops, the area is a cultural center for many locals and expats that live in the most populated city in Turkey.
If you are visiting Istanbul, Kadikoy is one of the must-see places that you should not miss. From historical places to trendy art spots, we are going to show you in this post the best things to do in Kadikoy. 
Because 13 things are a lot to see in one day, staying in Kadikoy during your trip to Istanbul is an excellent idea. In fact, splitting your accommodation between the European and Asian sides of Istanbul is a great idea if you want to explore both cultures. 
How to get from Sultanahmet to Kadikoy?
In order to get to Kadikoy from Sultanahmet, you have to take the public ferry from the Eminonu waterfront. From Sultanhamet walk 20 minutes to Eminonu or take the tram and get off at the fourth stop. Once you arrive at the pier, take the ferry that goes to Kadikoy, in one stop you will arrive at your destination. 
How to get from Istanbul New Airport to Kadikoy?
The cheapest way to get from Istanbul New Airport to Kadikoy is to take the HavaIst shuttle. It will cost 25 TL (around $4.30 USD) and in less than 90 minutes it will drop you in front of the Kadikoy ferry station. From 2:00 AM to 5:00 AM buses depart every hour, while from 5:30 AM to 12:30 AM buses depart every half hour. 
While Hava Ist service is excellent and has a really low fare if you are looking to be more comfortable if you are looking for a door-to-door service that will pick you up from the airport and drop you at your hotel, a private van transfer from Istanbul New Airport to Kadikoy ($60 USD) might be the most comfortable choice. 
How to get from Sabiha Gokcen Airport to Kadikoy?
For Sabiha Gokcen Airport, the public shuttle that goes into the city is HavaBus. For 10 TL ($1.70 USD), the shuttle will drop you at Kadikoy's pier. If you like to be dropped off at your hotel door, there are several shared shuttle services (around $12 USD) that you can book or you can arrange a private minivan to pick you up from the airport (around $70 USD).
TIP: There is no free wifi in Sabiha Gokcen Airport so if you are not planning to buy a sim card in Turkey, make sure to arrange a transfer before arriving at the airport or to download instructions of how to get to your hotel from HavaBus station.
13 Best Things to Do in Kadikoy, Istanbul Asian Side
1. Discover the Historical Kadıköy Market
A heaven for those who enjoy good food, the Historical Kadikoy Market offers typical market stands for locals, such as fish shops and fruit stands, but also has spices, traditional bakeries and, our personal favourite, lots of Turkish sweets treats.
2. Shop Designer Clothes at Bagdat Avenue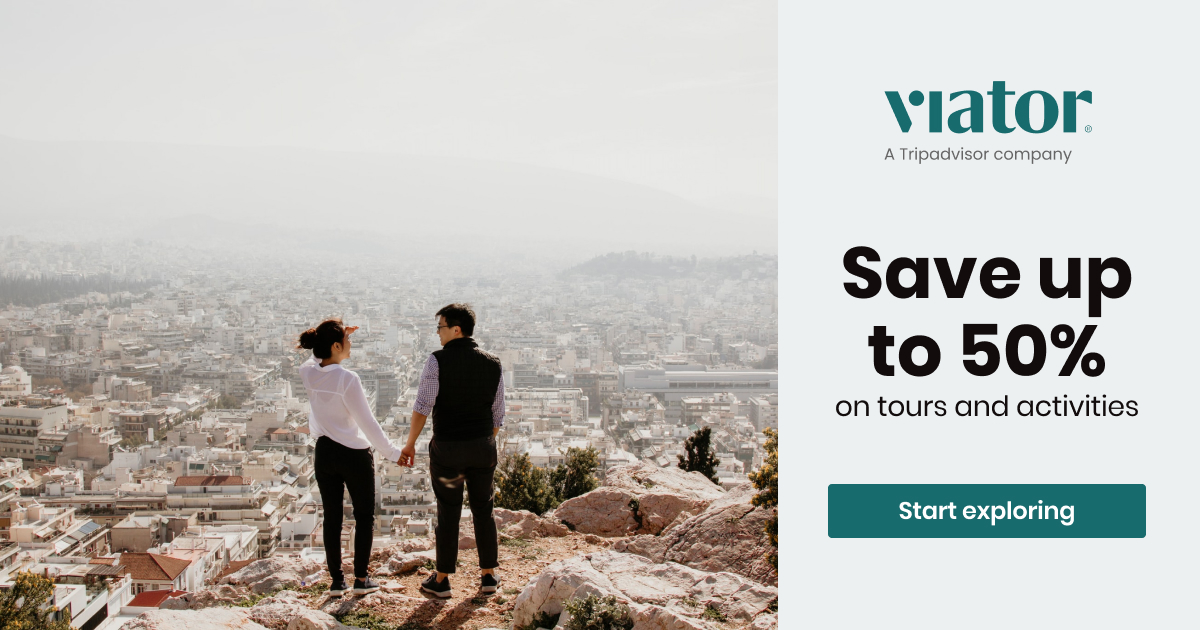 Imagine the Beverly Hills of the Anatolian side of Istanbul. This is Bagdat street, an avenue located in Kadikoy's most upscale residential area where you can find luxury brands like Louis Vuitton and your favourite European budget stores like Mango and Zara. 
Besides windows, or actual, shopping, one of the nicest things this street has are its bars, coffee shops, and green spaces nearby. 
3. Take an Evening Food Tour of Kadikoy
Departing from Eminonu, the ferry station near the Sultanahmet neighbourhood, this 3 hours food tour in Kadikoy is an excellent way of learning about Istanbul's culture through a culinary experience. For $50 USD, this is one of the best things to do in Kadikoy and a bang for your buck since you will have a guide for yourself during 3hs and traditional Turkey dishes included.
Other tours worth checking in Kadikoy:
4. Have a Night Out at Moda
At night, Moda Cadessi (Moda Street) becomes the trendiest place on the Anatolian side. From laid-back places to have a beer to karaoke bars with live performers, Moda is the place to be when the sun goes down. If you want to have the ultimate party night, then Zor is the place where you want to head.
5. Have a Green Break at Göztepe Park
Located near Bagdat avenue, Goztepe Park, or the park of the 60 years as locals call it,  is the largest green space in the area. One of the nicest things about visiting Istanbul during April is that you can catch tulips at this, and many other, parks at their full bloom, so are prepared for an explosion of colours and fragrances.
6. Visit Haydarpasa Terminal, One of Istanbul's Most Important Landmarks
Dating back to the Ottoman era (1872–1922), Haydarpasa Terminal is the largest railway station in Istanbul. A symbol of what used to be a good relationship between Turkey and Germany, the station was built by the German architects Helmuth Cuno and Otto Ritter.
While the train station stopped operating in 2013, the terminal is a landmark itself because of its architecture and the importance it has during the most historic events of the last century.
7. Travel Back in Time and Hop on the Kadikoy-Moda Tram
Besides the one located in Taksim Square, Istanbul has another nostalgic tram that covers the route of Kadikoy-Moda. With only 10 stops and for the modest price of 1 TL, you can hop on this tram at the Kadikoy ferry station and have a circular ride around the Bull statue, Baharine street, and Moda. 
8. Try the Best Lahmacun in Istanbul
Are you wondering what is lahmacun? Lahmacun is a thin and crispy dough baked with tomato, meat, and herbs that you roll into a wrap to enjoy it. Often called the "Turkish pizza", lahmacun is a quick and delicious snack that you should try while in Istanbul, and Halil Lahmacun, located in Kadikoy, has won for years the prize for the best lahmacun in the city.
9. Be a Part of Istanbul's Art Community at ArtHere
ArtHere is an art space made by artists for artists in Istanbul. Besides selling their artworks at the gallery, artists part of ArtHere work hard for promoting the art community in the city, by organizing film screenings, workshops, performances and more. 
If you want to take a sneak peek of the local art culture, be sure to check ArtHere official website to spot upcoming events or simply pass by its ArtCafé where you can have breakfast while meeting new interesting people.
10. Hang Around Kadikoy's Bull Statue
One of the most popular meeting points in Istanbul and a symbol of the Asian side, the Bull Statue located in Kadıköy Altıyol, which means six roads, is a worth-checking photo spot of the town. FUN FACT! The statue has the same size that an adult bull.
11. Escape from the Hot at Marin Beach
Overlooking the ocean and surrounded by an amazing green park, Marin Beach is a great place to rent an umbrella, order fresh fruit juice and refresh yourself during a hot day in Kadikoy.
12. Enjoy the Sunset with a Coffee at Beltur
Located in Suadiye Park and near Marin Beach, Beltur is a popular coffee shop among locals because of its fantastic water views.  One of the loveliest things to do in Kadikoy is to stroll around the park during the afternoon and sit at the café to watch the sunset.
13. Süreyya Opera House
Established in 1927, the Sureyya Opera House was the first musical theatre of the Asian side of Istanbul. Created with the intention of promoting performing arts, the Opera House currently operates as an opera and ballet theatre and also a concert hall. 
While the official website of the Opera House doesn't count with a proper English version, we recommend you download a translation extension to your browser and check out the site for upcoming events. We promise you won't regret visiting it!