Choosing Parikia or Naoussa is one of the hardest things to do when deciding the best place to stay in Paros. All of the villages on Paros island have their charm. We have gathered reasons to stay in the two main town centers of the island so you can decide where to stay in Paros, between Parikia or Naoussa, based on the type of holiday you are looking for.
Is it better to stay in Parikia or Naoussa?
In general terms, Parikia is the best place to stay in Paros if you are looking to move around the island on public transportation and want suitable accommodation on a budget. On the other hand, if you are looking for a more upscale town center and luxury hotels or villas, Naoussa is better for your Paros vacations.
How Far is Naoussa from Parikia?
The distance between Naoussa and Parikia on the island of Paros, Greece, is approximately 10.1 kilometres.
Best Place to Stay in Paros – Parikia or Naoussa?
Most travellers to Paros are likely to choose between two major towns, Parikia and Naoussa. The area has convenient walkability to beautiful beaches, fine dining casually, upscale nightlife and boutique shopping. Parikia and Naousso offer excellent hotel accommodations of various designs and for all budgets.
Parikia, Paros
Parikia is the capital of the island and where the ferries from the rest of the Cyclades arrive. Next to the port, there is the central bus station from where you can visit the whole island.
Parikia Town has many local shops and brands and places to eat and have a few cocktails, but the general vibe of the site is very casual. When trying to decide between Parikia or Naoussa, here are some points in favour of Parikia that make it the best place to stay on the island:
The main bus station of the island is in Parikia and makes it easier to move around without renting a car or motorbike

The airport is 15 minutes by car and 30 minutes by bus from Parikia, while in Naoussa, it is a 30-minute drive by car or a one-hour journey by bus.

The main port of Paros is located just in Parikia. The Punda port, where ferries to and from Antiparos depart, is just 15 minutes by bus from the town.

The shops at Parikia Town Center are more budget-friendly than the ones in Naoussa. 

Parikia Town is crowded every season. However, in Naoussa, the town tends to be quieter in the winter.

Livadia Beach is located a few steps away from Parikia. So if you don't want to move much around, you can enjoy a beach day without needing transportation.

It is easier to spot budget accommodation in Parikia starting at $40 EU

It is easier to find delicious but budget-friendly restaurants in Parikia. If you want to indulge in some fish, the best prices are on this part of the island.
Best Hotels in Parikia – From $ to $$$
Paros Backpackers Hostel – $
Paros Backpackers Hostel is the only hostel with shared dorm rooms on the islands. While it is not a poshtel like the ones that you could easily spot in Asia (if you don't know what we are talking about you should check our post about luxury hostels in Asia), this accommodation has an excellent location in front of Livadia beach, offers clean bathrooms and has a giant swimming pool in the backyard. 
If you are backpacking around Greece, Paros is one of the low-cost islands that you should visit, and Paros Backpackers Hostels offers shared dorm rooms for $15 – $18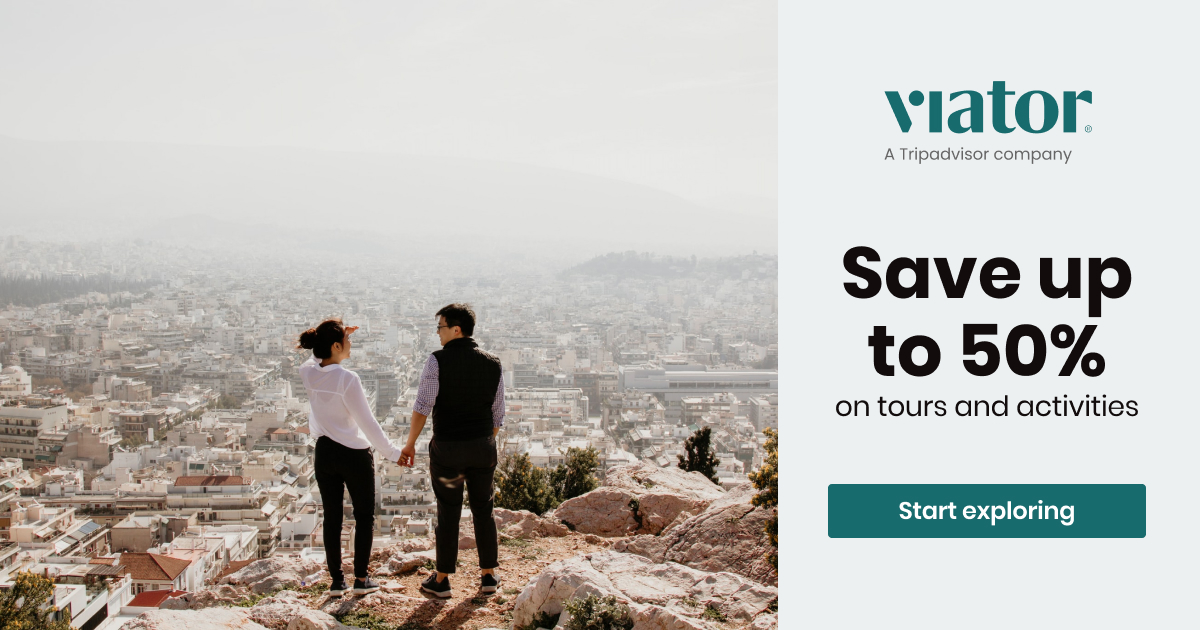 Features
Swimming pool

Shared kitchen for those looking to cook their meals

Terrace with sunset views
Check Paros Backpackers Hostel rates in Hostelworld
Grozos Rooms – $$
It is a family-owned hotel that offers double rooms and apartments. The rooms aren't luxurious but are clean and minimalistic, so it is an excellent option if you want a budget vacation in Paros. The best thing about Grozos Rooms is its service; the staff will pick you up at the port for free, sit with you, and give you many tips about the island to ensure you have the time of your life.
This hotel has an average rate of $80 per night for a double room, with prices starting at $50 during September and going as high as $100 for an apartment that can host up to 4 people during high season.
Features
Big patio with tables to relax

All rooms have mini-fridge

Located a few steps from Livadia beach
Check Grozos Rooms rates on Booking.com
Argonauta Hotel  – $$$
Argonauta Hotel is just in front of the port of Parikia and its bus station and has a reception that is open 24 hours, which is not common on the island. The rooms are very modern but still conserve the Greek style you'd probably be looking for during your stay in Paros. 
This hotel has an average rate of $140 per night, with prices starting at $80 during the low season.
Features
Complimentary breakfast served by a waitress

Modern rooms

In front of Paros port
Check Argonauta Hotel rates On Booking
Naoussa, Paros
Naoussa is where the old port of Paros used to be. The port has become the place to have a lovely dinner with breathtaking views. While it is true that the central bus station of the island is in Parikia, Naoussa also has a vital bus station from where you can reach many beaches without having to change buses at Parikia. 
Below you will find a list of reasons why you will love staying in Naoussa during your Greek vacation:
During summer, Naoussa is one of the most joyful and chic places in Greece; think

 about Little Venice in Mykonos but for a fraction of the price!

 

At night, the town is full of trendy bars where you can grab a cocktail and meet new people.

The restaurants at the harbour are more upscale than the ones in Parikia and serve the best fresh fish dishes on the island.

If you are coming with your family or a large group, there are many villas you can rent near Naoussa that offer beautiful sea views and terraces with swimming pools. Most of the time, when you split the booking rate between all the guests, these villas cost the same as a regular hotel.

While it is true that it has something for every budget, the fashion brands at Naoussa tend to be much fancier.

Piperi and Agioi Anargyroi beaches are both located a few steps away from Naoussa. Neither of those beaches is the most beautiful in Paros, but it is always good to have a beach near the hotel.
Best Hotels in Naoussa – From $ to $$$
Madaky Hotel – $
Madaky is the perfect hotel for budget but beautiful accommodations situated in the center of the action. The hotel is just opposite a traditional bakery and has a supermarket nearby.
During the low season, you can get a double room for as low as $40; during the summer months, you can expect to pay $70 per night.
Features
Mini refrigerator in all rooms

Clean rooms and helpful staff

Rooms on the first floor have a private outdoor space where you can enjoy the afternoon.
Check Madaky Hotel On Booking.com
Alexandros Studios – $$
Located 10 minutes from Naoussa's harbour, Alexandros studios has newly refurbished rooms with air-conditioning and the most comfortable beds in town. The bedrooms have modern bathrooms with deluxe showers, and all offer their private terrace overlooking the island. For those taking family vacations or coming with a large group, the hotel has suites for up to 4 guests.
From June to August, the average price of a modern room in Alexandros studios is $140 per night, while from September to May, you can find rooms ranging between $70 and $100 per night.
Features
Free continental breakfasts

Modern rooms with deluxe showers

Located in Piperi Beach
Check Alexandros Studios On Booking.com
Quartano Luxury Cycladic Residence – $$$
This adult-only (+13 years old) residence in Naoussa offers deluxe bedrooms, two bedrooms suites and triple rooms equipped with jacuzzis and hydromassages. Quartano is one of the most high-end hotels in Paros and has an outside pool overlooking Naoussa that is popular among the guests. 
A stay in this hotel can range between $150 and $360 per night, depending on the room size and season.
Features:
Rooms with jacuzzi and hydromassage

Swimming pool, bar and restaurant inside the hotel

Free buffet breakfast