Planning a multi-city trip can be a bit overwhelming, especially if you are trying to visit an extensive territory such as the United Kingdom, full of fascinating history and trendy cities. Because we don't want you to miss anything that the UK has to offer, we created this ultimate guide on how to plan a trip to England, Ireland and Scotland in order to have the trip of your lifetime. 
Step-by-step guide on how to plan a trip to England, Ireland and Scotland
01. Research the best way to see England, Scotland and Ireland
The first thing you need to do to organize your trip between Great Britain's islands is to decide which cities you want to explore during your vacation. In order to do that, we recommend you inspire yourself with:
Lonely Planet Guides

: these world-famous guides are a great place to start when trying to decide the best places to visit in the United Kingdom, and an excellent way to understand more how you can move around each place. You can buy

Ireland

,

Scotland

and

England

guides at Amazon for an estimated price of $15 USD.

Pinterest

: this visual search engine is not only a place for inspiration but also a useful tool for discovering new travel resources. Some boards that you should check out –

Unite Kingdom Travel

,

UK Beautiful Places

, and

UK Travel Tips & Guides

Travel Blogs

: it is impossible to name all of them because you can find a thousand travel blogs covering these destinations but a good place to start is to check

The Blonde Abroad

, which specialized in solo female travel, or

Hand Luggage Only

, two guys based in the UK who blog about travelling light.
Once you start filling your bucket list with destinations, it is time to create a Google Map and pin those places that you want to include on your trip. Because you will fall in love with Scotland, England, and Ireland, and will probably want to see every little town around, we recommend you use one colour for the cities that are a no negotiable place to visit and another one for those that you would like to explore but can take off your itinerary if it is necessary:
02. Decide how much time you can travel around the United Kingdom
You already know which places you would like to explore so it is time to be realistic and answer yourself "how long can I extend my trip?". This is a super important question because, based on your answer, we are going to cut some cities from your dream list or add more destinations to it. 
How many days does it take to see Scotland, England, and Ireland?
For a trip to Scotland, England and Ireland you should consider travelling for at least 15 days. However, you can do it in 10 days if you only focus on 1 main city in each country.
03. Figure out Visa restrictions
An important part of planning a trip to England, Ireland and Scotland is figuring out if you need to request a tourist visa in advance in order to enter the UK and Ireland. 
Important clarification: England, Scotland and Northern Ireland are part of the United Kindom, the rest of Ireland is not. If you are planning to include Dublin in your itinerary, for example, you will need to check out the visa restrictions for the United Kingdom and Ireland
If you are from the USA, Canada, Australia, and New Zealand you don't need a special visa to enter Ireland and UK. In Ireland, you can stay up to 3 months as a tourist, while in the United Kingdom, you can travel around the region for up to 6 months. If you are from another country or want to check that this information is up to date, you can visit Ireland's Department of Justice and Equality website and the Standard Visitor Visa page of the UK Government.
Even when you come from a non-visa-required country, you will still have to prove to the immigration officer at the border control that you have a reason to visit the country and that you are not planning to stay illegally for longer than what you are allowed. Because of this, we recommend you to have a binder prepared with your travel documents such as your flight back home, hotel confirmations, proof that you have the means to travel around the region (credit cards, money in your bank account, cash, etc)
04. Create an itinerary for your trip
One of the most important steps in planning a trip to England, Ireland and Scotland is to decide your itinerary around each place. After figuring out how much time you can spend in the United Kingdom, it is time to go back to your Google Maps and delete those places that didn't make the cut.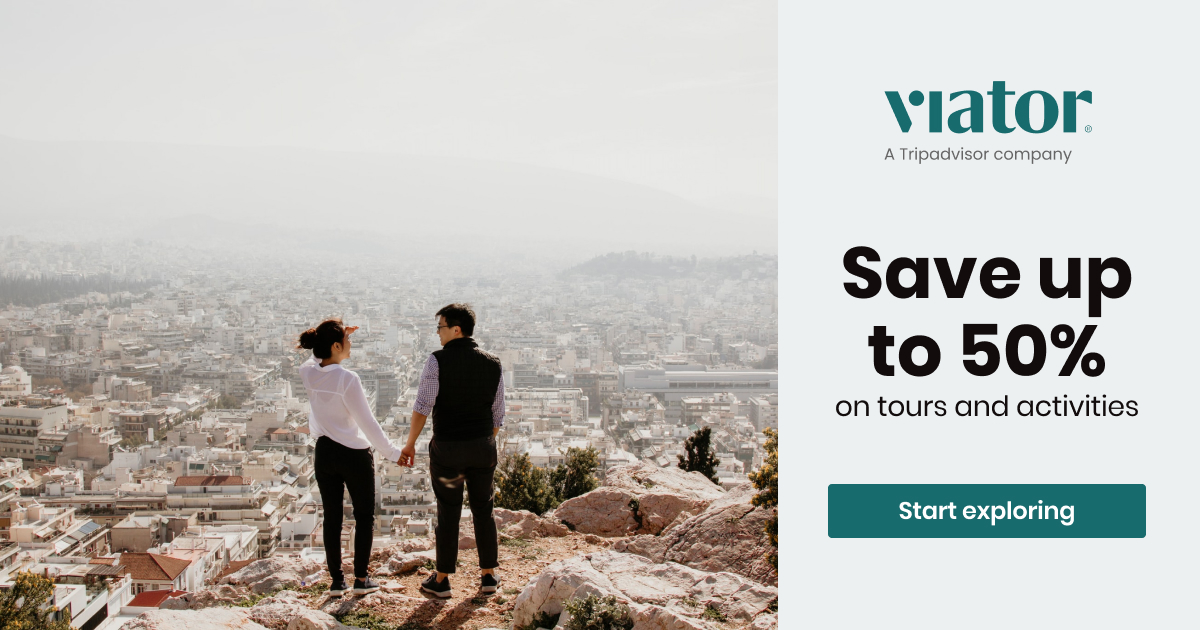 With the final list of cities that you want to see on your vacation, you need to decide what are you visiting first and how are you going to travel around each place. 
Tips to plan an England, Scotland, and Ireland itinerary
Use google maps to estimate car and public transportation travel time from one destination to another.

Check out

the National Rail

website for train schedules and fares. For bus journeys, you can check

Megabus

and

National Express

(both are the most popular companies in the UK), or

Busbud website

to see all the coach routes in the United Kingdom.

If you are short on time, plan to base yourself on bigger cities and do day trips to smaller ones.

Consider renting a car to move around each city. This option will let you explore more towns during your road trip.

Schedule to spend more time travelling between each city than you expected. Delays, cancellations and inaccurate planning can happen so make sure that these things won't ruin your dream vacation

For flights, consider how much time (and money!) it will take you to travel to the airport and how many hours before your flight you must arrive. Sometimes flying feels like the easiest, cheapest and fastest choice but if you do the math it is not always like that
England, Ireland and Scotland 15-day itinerary (the ultimate two weeks UK itinerary)
As we said earlier, for a trip around England, Ireland and Scotland we strongly advise you to spend at least two weeks travelling. Below you will find a 15-day itinerary that we think is great if it is your first time visiting the United Kingdom since it covers the major touristic spots:
London – 4 days (Oxford included)
While we could easily spend a month in London without seeing everything that this incredible city has to offer, 72 hours is a good amount of time for a first approach. Some of the things that you can see on the first two days are:
Buckingham Palace 

Trafalgar Square & the National Gallery

Parliament Square & Houses of Parliament

Westminster Abbey

London Bridge & Tower Bridge

Nothing Hill

Camden Town

Oxford Street

Piccadilly Circus
For your fourth day in London, you can keep exploring one of the largest cities or do a day trip to Oxford. To get there, you can take a 1 hour, 40-minute coach ride with Oxford Tube or book one of these top day tours from London to Oxford:
Manchester – 3 days (Liverpool included)
After wandering around the beautiful neighborhoods of London, it is time to move to Manchester, home of the famous football clubs Manchester City and Manchester United. You can get from London to Manchester by car (4 hours drive), train (2-3 hours depending on which train you book) or bus (between 5 and 6 hours). During your visit to Manchester, you can plan to see:
The Northern Quarter 

Castlefield Urban Heritage Park

Visit one of the many museums located in Manchester (National Football Museum, The Manchester Museum, Manchester Art Gallery, Imperial War Museum North, and People's History Museum, among others)

Manchester Cathedral

Chetham's Library
Because Manchester is 1 hour away from Liverpool by train, during one of your 3 days in Manchester you can do a day trip to the home of The Beatles and explore one more city in England before moving to Scotland.  
Edinburgh (3 days) 
If you are a fan of Harry Potter then you are going to have a blast during your 3 days in Edinburgh exploring the many neighborhoods that inspired JK Rowling. From Manchester, you can take the Transpennine Express that takes only 3 hours to connect the England city with Manchester, drive for 4 hours if you are doing an UK road trip, or even hop into a plane for a 1-hour flight. If this is your first time visiting Scotland, these are some of the things that you can see in Edinburgh in 3 days:
Edinburgh Old Town

Edinburgh Castle

Scotch Whisky Experience

Victoria Street, the inspiration for Diagon alley

Princess Street Gardens

Calton Hill

St. Giles Cathedral
If you're just planning a trip to Ireland and Scotland, then
Glasgow (2 days)
Scotland's biggest city, Glasgow is a magnificent city to include in your itinerary when planning a trip to England, Ireland and Scotland. The city is home to several art galleries and museums, which makes it a perfect destination if you are travelling the region during winter and don't want to spend the whole day outdoors. Our recommended things to visit during 2 days are: 
The Gallery of Modern Art

 Kelvingrove Art Gallery and Museum

Glasgow Cathedral

Glasgow Necropolis

George Square

The Lighthouse
Dublin (3 days)
The best option to arrive in Dublin from Glasgow is flying. The flight only takes one hour and, because there are several low-cost airlines covering the route, tickets range between $15 and $50 USD. Once you have figured out your transportation, CONGRATULATIONS! You are in one of the youngest and most fun cities in Europe, so it is time to explore Dublin in 3 days:
Temple Bar

O'Connell Street and Henry Street

Trinity College

Dublin Castle

Christ Church Cathedral

Guinness Storehouse

Saint Patrick's Cathedral

Dublin Writers Museum
05. Book your flights from home

 
Once you have decided on your itinerary, you can detect which are the best cities to start your trip. If you want to save money, it is always useful to spot more than one place to fly from home so you can choose the cheapest option available. 
Suppose you are following our 15 days England, Ireland and Scotland itinerary. In that case, you will see that you can either start your trip in London and travel "in a circle" until you reach Dublin or you can fly to Dublin and follow the itinerary the other way around.
How do find the best flight price to England, Ireland and Scotland
Because we know that booking flights can be a hassle, we will show you step-by-step the process we follow to find the best airfare prices for your multi-destination trip. 
The first step is to pick up from your itinerary two options to travel from and use Google Flights to check the round-trip fares from your hometown to those destinations. In this example, we are going to follow the England, Scotland and Ireland itinerary that we mentioned before and pretend that we are travelling out of Chicago from 07/12/2020 to 07/27/2020.
– Flight tickets from Chicago to London
While flights from Chicago to London cost an average of $400, flying from Chicago to Dublin during the exact same dates goes from $520 to $740, with an average cost of $620. In this first instance, the cheapest option is to fly into London with British Airways for $382.
The second step is checking the multi-city flights on the same dates. In this case, we are going to check the price for the following trip: Chicago – London / Dublin – Chicago
As you can see, by taking advantage of stopovers and airline alliances, the flights from Chicago to London / Dublin to Chicago cost only $100 more than a round trip from Chicago to London on our dates. If you factor in the time you have to spend going back from Dublin to London for your flight back home, the extra airport transfer costs ($9 average cost from Dublin city center to the airport), and the cost of the extra flight (expect to pay between $25 and $60 for a flight from Dublin to London + baggage fees), then this option not only is the most convenient but it also costs barely the same than the first one.
06. Book transport tickets to move around each destination
Now that you have decided on your itinerary and secured your flights to get from and to your hometown, it is time to decide how you are going to move around the three countries. You can choose between:
Car Rental:
England, Ireland and Scotland is a great region to jump into a road trip, and this option will allow you to explore smaller towns while you travel between one of your main destinations to another. However, it is important to keep in mind that you will have to drive on the left and that most of the cars in the UK and Ireland are manual, which means that hiring an automatic one can usually cost more.
Resources: RentalCars.com can help you compare prices between many car rental companies in UK. This guide to UK toll roads can be also helpful when trying to estimate toll fares for your itinerary.
Train:
Train connections through Ireland, Scotland, and England are one of the most extensive in all of Europe. This option is one of the most convenient in terms of comfort since trains are the fastest and if you plan the itinerary accordingly, you won't need to change stations between one destination and another. The downside is that the train is also one of the most expensive ways to travel around the UK and Ireland, so it is advised to book your tickets as soon as you can so you can access discounted fares.
For travelling around England, Scotland and Wales, you can also consider purchasing a Britrail Pass that will allow you to travel across the entire National Rail network of Great Britain. If you plan carefully your itinerary, purchasing a pass for 2, 3, 4 or 8 days can save you a good amount of money. 
Resources: Rail Europe is a great place to compare different train prices and they are also one of the few official sellers of the Britrail Pass. Checking UK's National Rail website and the Irish Rail homepage is also recommended.    
Bus: 
While buses are the cheapest alternative to moving from one destination to another, in terms of time, they are the slowest option if you compare them to renting a car or taking the train. Depending on your itinerary, sometimes the good thing about taking the bus is that they can serve some direct routes that trains won't.
Resources: Megabus, Stage Coach Bus and National Express are some of the most known services that offer routes around this area.
Flights:
England, Ireland and Scotland are served by many budget airlines. A flight from one point to another in this region won't take you more than 1 hour and a half, and you can find fares for as low as $20. However, it is important to factor in the time and cost of moving from your hotel to the airport, arriving 2 hours before and then moving from the arrival airport to your accommodation again.
Resources: Google Flights is a great place to start when looking for air tickets. You can compare many providers and book directly from the airline.
What is the best option to travel around England, Ireland and Scotland?
There isn't a unique answer on how to travel around England, Ireland and Scotland because it depends on your itinerary, the length of your trip and if you are planning to travel on a budget or if you prefer to spend more on comfort. However, the best option for travelling around the UK and Ireland will probably involve a combination of trains, buses, and flights. 
Once you have your itinerary around the area figured out, the smart thing to do is to compare prices and timetables between each transportation option and book it as soon as you can, considering that when you book earlier you can get deep discounts fares, especially on trains and buses
07. Book your accommodation in Scotland, England, and Ireland
When doing a multi-city trip, we always advise booking your transportation first because you will be able to know if you need to look for an apartment or hotel with early check-in, if you are going to travel overnight and skip a hotel night, etc. Once you know this, it is time to book your accommodation.
While it is true that the UK and Ireland are not the cheapest destinations, there are many hostels, hotels, beds, and breakfast and apartment rentals to pick from, which means that if you do your research you will be able to find accommodation for your trip that suits your budget. 
Tips for booking accommodation in Scotland, England, and Ireland
Do a quick look of prices in Agoda and calculate the average cost of a night in your destination. This will help you to set a base price and recognize when a specific hotel/apartment/hostel is a bargain and when it costs a little bit more.

If you are backpacking and want to keep the costs of accommodation down the first place you should check is HostelWorld. This does not mean that you shouldn't check hotels too, sometimes when travelling with friends the cost of splitting a hotel room ends up being the same as booking multiple beds in a hostel, so don't limit yourself just because you are on a budget.

If you are travelling with your family or a large group consider looking for an apartment at Airbnb instead of a hotel. Most of the time, the cost of a two-bedroom rental is less than booking two different hotel rooms.

Sometimes you will be tempted to stay outside of the city center in order to save in accommodation. This option only makes sense if you factor first the cost of daily transportation to the center, so make sure to do the math, otherwise, you may end up paying the same and losing more time transferring from zone to zone.

If you are doing a road trip check parking costs around your accommodation. If you are looking to rent an Airbnb it is worth asking your host where is the cheapest place around the apartment to park your car.
08. Pack your suits and have fun!
No guide about how to plan a trip to England, Ireland and Scotland should be complete without some useful information about what to pack for a trip to Ireland and the UK. Once you have everything sorted out it is time to pack your suits and head to the airport before doing so, it is important to check the weather forecast one week before departing home so you can pack accordingly. Even when visiting the UK and Ireland in summer, you can expect rain and cold weather so keep that in mind when deciding what to bring to your trip.
Packing list: what you can't miss when travelling to England, Ireland and Scotland
Windproof umbrella:

while there is the truth that people have exaggerated about the amount of rain that the UK region gets, it is true that if you are travelling around England, Ireland and Scotland during any part of the year, chances are that you will have at least one rainy day during your trip. In order to be prepared and avoid having to change your plans due to the rain, it is wise to carry a small and windproof umbrella with you every time you go out.

Rain coat:

as stated above, you won't escape the rain during your trip, so be prepared with a raincoat. According to your style, you can choose to go for a more sporty one like

this Levi's lightweight anorak

or choose a more stylish

trench raincoat

that will help you blend among locals when visiting more upscale bars and neighbourhoods. 

International travel adapter

: from your smartphones to your hair styling tools, you will need to charge your belongings while travelling so make sure to bring the proper adapter with you. While

there are adapters made specifically for England, Scotland and Ireland,

we recommend you buy an

interna

t

ional adapter

instead since it will cost almost the same and will be useful for future trips.
Recap: how to plan a trip to England, Ireland and Scotland
Research the best places to see in the United Kingdom

Decide how much time you can travel around the United Kingdom

Figure out Visa restrictions

Create an itinerary for your trip

Book your flights from home

Book transport tickets to move around each destination

Book your accommodation in Scotland, England, and Ireland

Pack your suits and have fun!