Whether you are planning a romantic getaway for a honeymoon in Santorini or trying to organize a trip to the famous greek island with your best friend, the cost of vacationing in Santorini is often an issue that comes to the mind of travellers that are looking to spend some time in this paradise. Because I asked myself this question too when planning my holidays in Greece, I decided to share with you a full travel expense of my last trip to the island.
How Much Does a Trip to Santorini Cost?
The cost to visit Santorini for 3 days was €391 EU / $355 USD in July 2019. This is the cost for a budget-conscious trip with some luxuries and it includes accommodation in Santorini, food, transportation, and excursions.  
Because everybody prioritizes different things when travelling, I am going to break down the cost of visiting Santorini so you see where my money went and you can decide on which things you want to save more and in which things you think it is worth splurging a little bit. 
THINGS TO KEEP IN MIND: 

-Everything except the flight to Santorini was paid in Euros, the rest of the numbers quoted in USD are an estimate and might vary according to conversion.

-Two people were traveling on this trip, so every number that I quote in this report is either an expense that I paid individually (for example day tours or flights) or my half of an expense paid for both of us and divided into equal parts
About My Travel Habits and How My Trip Went
I travelled to Santorini, Greece in July of 2019 with my best friend so we split many of the expenses in two. Both of us have good-paying jobs so we weren't on a backpacker budget, however, I don't consider that we had a luxury trip to Santorini. We enjoyed the island but tried to combine more expensive meals with snacks on the go and be smart when choosing excursions. 
How to get to Santorini, Greece?
Santorini can be reached by ferry from Athens and other popular Greek islands such as Mykonos, Paros, and Milos, or by plane from many European cities. 
I am not going to include the cost of travelling to Santorini in this expense report because all of you who are reading this might come from a different point of the world.
From Barcelona to Santorini – $125 USD
I had to travel to Barcelona for a business trip to Spain the days before my vacation in Santorini so the cost of getting to Europe was covered for me. However, I did pay for a flight from Barcelona to Santorini with Vueling that cost me $125 USD with my bags included. The flight was direct and had a duration of three hours.
Cost of accommodation in Santorini (3 nights):  €221 / $243.5 USD 
Most of the travellers who visit Santorini choose between Oia or Fira to stay on the island. While Fira has a more vivid nightlife and more budget hotels to choose from, Oia is popular for its romantic vibe and famous sunsets, however, the accommodation in this part of the island is much more expensive than in the rest of the island hopping other towns.
In my case, we decided to stay in Finikia, a small town located by 10 minutes walk to Oia, which allowed us to have the Oia experience without paying $300 USD per night. 
The hotel that we choose was Naftilos Houses, we paid a total of €442 / $487 USD for 3 nights split in two and we couldn't be happier about it. It had an incredible balcony overlooking the sea, a kitchen that allowed us to keep some beverages in the fridge and Margarita, the owner, was more than helpful during our whole stay.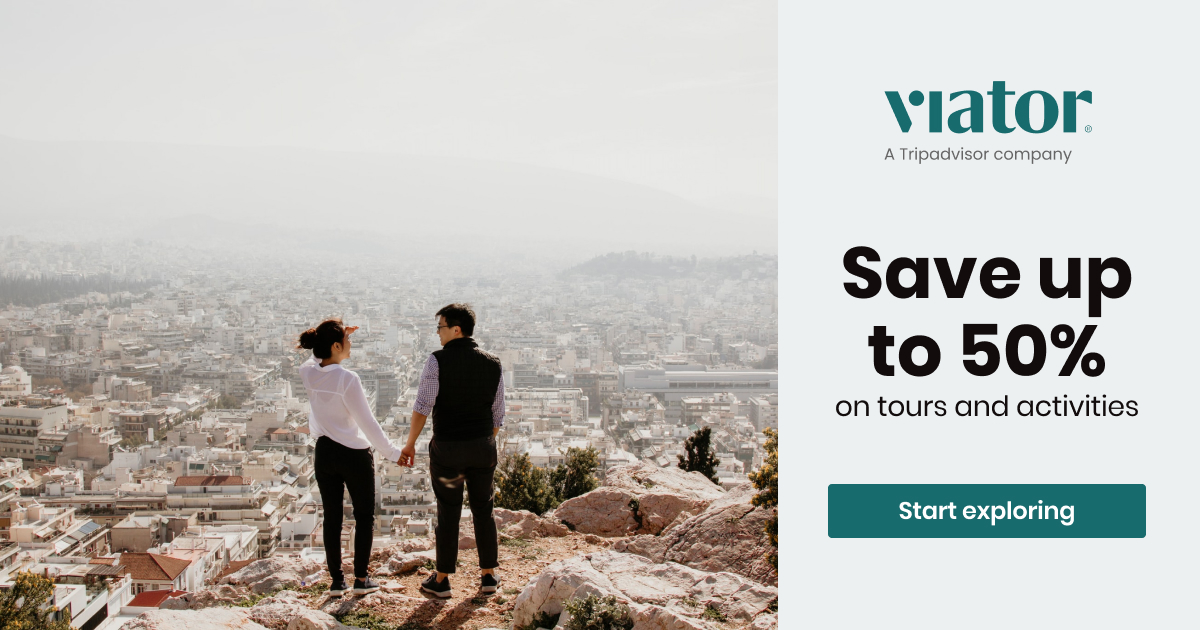 Transfer from Santorini Airport to Oia (Finikia): €15 / $16.5USD 
Margarita, the host of our apartment hotel, arranged for us a private transfer from Santorini Airport to Finikia for a total of   €30 / $33 USD, and since I split it with my friend I paid  €15 / $16.5 USD. The driver was waiting for us with a welcome sign outside the airport and gave us amazing advice during the 20 minutes ride.
If you are travelling solo to Santorini and $33 USD is a lot to pay by yourself, you can arrange a shared transfer to your hotel for $8.40 USD.
3 Days in Santorini – Total Santorini Trip Cost
Day 1 in Santorini 
We arrived at the island around 8 am and, after getting our bags at Santorini Airport, we headed straight to the hotel where a member of the staff was waiting to help us take our bags to the room. Once in our hotel, we decided to explore the island so we rented a car for the day in Vazeos, a car rental place three blocks away from Naftilos Houses, for €60 / $66 USD with insurance included. 
Because questions regarding scooter and car rentals in Santorini often come to the mind of people planning a trip to this Greek island, I am telling you more about this before we continue with our expense report:
Do I need to rent a car in Santorini?
You can enjoy the island without renting a car but the center of the public transportation is in Fira (Thira) so if you want to visit multiple places in one day, such as a black sand beach, Oia, or the Red Beach, you will always have to come back to Fira to make the connection. I don't think it is necessary to have a rental car during your whole stay but I do think it is worth it to rent a car in Santorini for a day, so you can explore the island more comfortable
Should I rent a car in Santorini in advance?
If you come during the high season it is always recommended to book in advance in order to have the best rate possible. We spontaneously decided to hire the car during our stay so we had to do it in person, however, if I think about it again, the smart thing to do would have been to rent a car for the day at Santorini Airport in order to save us the cost of the transfer to our hotel.
TIP: If you book in advance, Skyscanner shows many cars starting at $25 USD for the day that can be rented in Santorini Airport. Considering that the cost of our transfer to the hotel was $33 USD, it is a smart choice to take a car from the airport, explore the island during the day and then take it back to Fira, where most of the big chains are located.
How does scooter rental in Santorini works?
The cost of renting a scooter in Santorini is €20 approximately. However, the roads on the island aren't easy so it is not recommended to rent a scooter if you are not used to driving one. In fact, most of the rental places around the island won't let you take one if you don't have an international motorcycle license.  
Once we had our vehicle with us we decided to replicate the famous Oia to Fira walk but with a car, since it would have been impossible to do it on foot during the extremely hot temperatures of July. Our first stop with the car was in Imerovigli, a charming village located between Oia and Fira. We left the car in a public parking area and entered the town. We walked around the caldera, took amazing pictures and enjoyed the view until we were ready to keep going.
After Imerovigli, we drove to Fira where we explored the capital of the island and enjoyed an ice cream on the go (€2 / $2.21 USD). To be honest with you, even though I fell in love with Oia, Fira is much more lively and is also a lovely place to stay during your visit to Santorini. 
Once we were done with Fira, it was beach time for us! We went to Perissa Beach where we rented an umbrella and two beach chairs for €10 / $11 USD. We enjoyed the black beach for the day and grab a salad on the go at one of the many launch spots facing the beach until we decided it was time to keep exploring and took our car to the Red Beach. 
At Red Beach, we spotted many tourists having a beach day there, however, the Red Beach is in constant danger of collapsing and the government has asked hotels to discourage its guests to go down onto the beach, so, because we value our safety, we grabbed fresh water from the vendors around and sit to enjoy the views from above. After chilling a little bit at Red Beach, we took our car again and came back to Oia, not stopping in the middle of the road to admire the views. 
Once in Oia we returned our car, watched the famous Santorini sunset, and grabbed a Gyro, a Greek traditional dish served in pita bread and a beer for €6.5 / $7.5 USD. The gyro restaurant is called Niko's Places and is a great option if you want to eat on a budget in Oia.
Cost of day 1 in Santorini 
| | | |
| --- | --- | --- |
| Cost for 1 person | Euro | USD |
| Airport transfer | €15 | $16.5 |
| Car rental  | €30 | $33 |
| Ice cream | €2 | $2.2 |
| Beach umbrella | €10 | $11 |
| Lunch (Greek salad) | €5 | $5.5 |
| Dinner (Gyros) | €6.5 | $7.5 |
| TOTAL | €68.5 | $75.7 |
Day 2 in Santorini
For our second day on the island, we did a full-day excursion around Santorini's Volcano and Thirassia Island. We booked the tour in advance through Get Your Guide for $44 (there are many operators offering this excursion but you can check here the one we did here) and we are glad we did it because the tourist shops on the island were offering the same for a similar price, most of them were charging a lot more than what it cost us, and we always prefer to pay in advance and forget about it once we are on the trip.  
The tour picked up us from our hotel early in the morning and from there we hiked the lava island of Nea Kameni and relaxed at the many hot tub and springs of Palea Kameni. After this, the boat tour left us at Thirassia Island where had 2 hours to explore, so we decided to sit at Tony's Café and enjoyed lunch with views. The place serves mainly salads and sandwiches, and a Greek salad with a soft drink cost us  €8 / $9 USD.
What should I pack for a Santorini Volcano Tour?
Because this is a full-day tour and also requires a little bit of physical effort, we think it can be helpful to pack a few items that are going to make the experience much more comfortable. Some of these things were bought by us during our first trip and some of them we just wished we did:
After exploring the village of Thirassia, it was time to get back to our boat and sail to Oia, for the end of a great day in Santorini. We walked to our hotel in Finikia, where we decided to take a shower and chill out for a little bit. Once we were ready to keep exploring, we headed again to Oia to catch the sunset, this time from a different location, and then went back to Niko's Place for a Gyro (I am craving a Gyro so badly while I write this!) for a grand total of €6.5 / $7.5. 
Cost of day 2 in Santorini 
| | | |
| --- | --- | --- |
| Cost for 1 person | Euro | USD |
| Santorini Volcano Excursion | €39.7 | $44 |
| Lunch (Chicken salad) | €8 | $9 |
| Dinner (Gyros) | €6.5 | $7.5 |
| TOTAL | €54.2 | $60.5 |
Day 3 in Santorini
This was our last day in Santorini so we decided to relax a little bit and enjoy the warm weather. We started the day in Oia early in the morning because we wanted to enjoy the village in daylight and without crowds.  After exploring a little bit and taking amazing pictures that make us want to come back each time we look at them, it was time to continue to the highlight of our day: Ammoudi Bay. 
TIP

Parking can be really tricky at Ammoudi Bay, not only because it is a popular spot, but also because there is little room for cars, so we recommend accessing the bay by walking or by Taxi.
We walked down the 270+ steps that separate Oia from the bay and once we were there, we kept walking to the left in order to find Ammoudi Bay's famous "secret swimming spot" where we relaxed for a while and did a lot of cliff jumping. Once the spot started to get crowded we decided it was time to change our destination, so we came back to the "restaurant" part of the bay and, by talking to some locals, we found out that there was a beach nearby called Katharos Beach so we walked 15 minutes to there. 
Katharos Beach is an isolated beach with black coarse sand usually visited by the guests of Katharos Village. Before going down to the beach, we stopped at Katharos Lounge,a cute vegan restaurant overlooking the beach where I had the most delicious gnocchis with cranberry butter and spinach, pit bread and a big bottle of water for €12 / $13 USD. After the delicious lunch, we headed to the beach and enjoyed the rest of the day. 
Back again in Oia, we decided to stay in our hotel room for a while. We bought Greek yogurt and honey from the market at the entrance of Finikia (€3 / $3 USD) and sitted on our private terrace to enjoy a traditional Greek snack with breathtaking views of the sea. 
For our last dinner in Oia, we wanted to have a special meal in order to say goodbye to this beautiful island, so we headed to Fino, a restaurant known for offering modern Mediterranean dishes, and ordered lobster spring rolls as starters, soft drinks, cod fish with carrot puree and grilled octopus with couscous for €71 / $79 USD (€35.5 / $40 USD each).
Cost of day 3 in Santorini 
| | | |
| --- | --- | --- |
| Cost for 1 person | Euro | USD |
| Lunch (Katharos Beach) | €12 | $13 |
| Dinner (Fino, Oia) | €35.5 | $40 |
| TOTAL | €47.5 | $53 |
Recap: How Much is a Trip to Santorini?
The cost of a 3-day visit to Santorini is €391 EU / $430 USD on a mid-range budget is $391. This includes accommodation, airport transfers, transportation, guided tours and activities, and food.  
We could have travelled for less if we decided to stay in Fira, be more budget-conscious when sitting at restaurants or skip some paid activities such as the Santorini Volcano Tour (which was one of the highlights of our trip).
Cost of a 3-day visit to Santorini by category:
| | | |
| --- | --- | --- |
| Accommodation | €221 | $243.5 USD |
| Transportation | €45 | $49.5 USD |
| Food | €75.5 | $83 USD |
| Activities | €49.5 | $54.45 USD |
| TOTAL | €391 | $430.45 USD |
Planning a trip to Greece? Check out our recommended posts!