From paradise beaches to local culture, spending 3 days in Phuket is one of the best things you can do when in Thailand. Located in the Andaman sea, this island is the largest island of the country and the favourite for those who like to mix beaches and adventure with city vibes and nightlife. 
If you are planning to visit this all-year-round summer island, this 3 day Phuket travel guide will help you plan the perfect 3 days in the island, but first I will start with some general information about how to get there and where to stay. If you are too excited about planning your adventure and want to go straight to the fun, click here to skip the insider tips and go to the 3 days itinerary.
Phuket travel tips
How to get from Bangkok to Phuket?
Most international flyers will arrive to Thailand's capital. If that is your case and you want to go from Bangkok to Phuket there are two main options you can choose:
Get from Bangkok to Phuket by plane

: This is by far the fastest and most comfortable option to arrive to Phuket. The duration of the trip is around

1 hour 30 minutes

and you can find low cost tickes, which means carry on luggage only included, from

$25 to $60

depending on how much in advance you book them.

Get grom Bangkok to Phuket by bus:

If you only have 3 days in Phuket it is not worth to take a bus since it will take you half day to get there. However, if you still want to give it a try, the buses departs from

Sai Tai Mai

Bangkok's southern station and they cost around

$20 to $38

for a

13hs journey

.  
In conclusion, when booked in advance, flight tickets can cost almost the same than bus tickets, the main difference is that with the first option you have to take in consideration baggage fees if you are not traveling carry-on only.
Where to stay in Phuket
Patong Beach
The heart of this resort town is Bangla Road, the island's primary nightlife destination where the main shopping area is located, in fact, I like to think about Patong Beach as the Miami's south beach of Thailand.
I like this area for a 3 days stay in Phuket because it has easy access to most of the attractions, shops, and nightlife that the island has to offer, and it also has options for all kind of budgets. What some visitors dislike about Patong Beach is that it is always busy and the prostitution offer can be overwhelming although nobody will disturb you if you don't want to participate in that kind of acts.
Best hostel in Patong Beach, Phuket
Lub D Hostel & Hotel: This the ideal accommodation if you want to have a budget-friendly but chic experience in Phuket since it offers private rooms with balcony and deluxe dorm rooms with amenities. With pool, bar, and a wide offer of activities to do on the island, Lub D is centrally located across the beach and 9 minutes away from Bangla Road.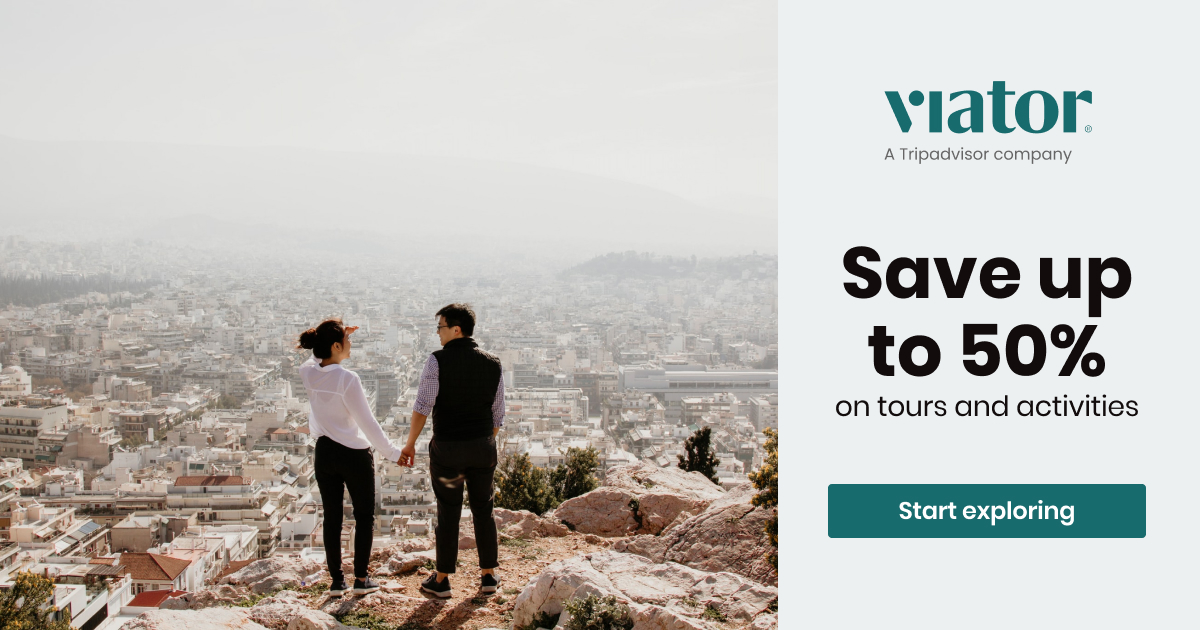 Best resort in Patong Beach, Phuket
Resort Holiday Inn Resort Phuket: From deluxe rooms to villas, the Holiday Inn Resort Phuket is a beach front hotel that offers a more upscale option than the mentioned above. The resort is ideal if you are part of the IHG rewards program and want to use a couple of them during your stay. 
Kata Beach
After Patong, Kata beach is one of the most popular beaches in Phuket. This part of the islands offers a more family-friendly vibe with incredible sunsets, great places to dine and grab a drink and some shopping options.  If you want to visit Bangla Road at night, the journey from Kata beach to Patong beach will take you around 30 minutes by taxi.
Best hostel in Kata Beach, Phuket
Fin Hostel Phuket: With clean bathrooms and clean vibes, this hostel is a great choice for backpackers. It is located in Kata Beach but very close to Karon beach which allows you to explore more parts of Phuket without spending a lot on taxis or rental cars.
Best resorts in Kata Beach, Phuket
The Beach Heights Resorts: As their website states, it is a tranquil paradise in the heart of Kata Beach with prices in the mid-range. Although I'd rather stay in Patong Beach, I have stayed here on my second visit to Phuket and I can totally understand why people prefer this area. 
Kata Rocks Resort: If you are looking for a full luxury experience then Kata Rocks is the place where you should book, seriously you should book it right now. All of its villas have private pools overlooking the sea that acts as a piece of Santorini in Asia. Whether you like to relax at the spa, take a private thai cooking class or ask your concierge to reserve you a day trip in a luxury yacht, this resort has everything you can imagine for a 5 star experience.
What to do 3 days in Phuket 
First day in Phuket: buddhas, beaches and sunsets 
While this first day will include some sunbathing at the beach, most part of it you will be visiting religious temples so it is important that you keep this in mind when planning your outfit since you should avoid wearing clothes that reveal your chest, legs, belly or shoulders.
Start your day at Wat Chalong
After having a delicious breakfast at your hotel, pack your day bag and start your morning at Wat Chalong. The island counts with 29 Buddhist temples and Wat Chaiyathararam, as the locals call Wat Chalong, is the most important of them.
The temple opens at 7 am and closes at 5 pm, it has no entrance fee and you can get there by taxi or renting a scooter or a car. If you go there by taxi, I suggest you to negotiate with the driver (you can always ask at your hotel's front desk for advice about how to do this) a fixed fare so he can take you to all of your destinations during this day.
Visit  Phuket's Big Buddha
Located 15 minutes from Wat Chalong is the Big Buddha, Phuket's largest Buddha statue that is 45-meter tall and is frequented by thousands of travelers every day. The entrance is free but if you want to contribute in an unique and original way,  you can purchase for 100 BATH (around $3 USD) a marble tile and write your name to be placed forever inside the Big Buddha.
You will find many vendors stands selling snacks and souvenir items before entering the meditation hall.  The statue itself offers a 360-degree view of the south of the island, sightseeing Kata and Karon beaches and Chalong Bay. 
Relax at Karon Beach
After a day moving around with hot temperatures there is no better plan than relaxing at the beach. By this time you will probably be more than hungry but don't worry, Patak Road, the road that is in front of Karon beach, has many food stalls and restaurants where you can have lunch. From local Thai food to Italian dishes, you will find a wide range of prices to choose from and, if you are in the mood for something fancier, you can also splurge a little bit at Ocean Beach Club, the poolside bar located at the Hilton Phuket Arcadia Resort & Spa.
Karon Viewpoint
If you still have energy in your body after a busy day, the perfect sunset plan while in Phuket is to visit one of its most famous hills, Karon Viewpoint. Don't let the name fool you, this popular viewpoint is actually located near Kata Noi Beach. Actually, local people like to refer to it as "Khao Sam Haad" which means "Hill of 3 Beaches" since it overlooks the three west coast beaches: Kata Noi, Kata Yai and Karon beaches. 
To get there, you can take a 10 minutes drive 
Second day: it's all about the adventure
 One of the best things about Phuket is that it is a great hub for doing a lot of unbelievable day trips. Although there is a huge variety of day trips to choose from, these are a few of the most popular ones:
Koh Phi Phi
While I recommend spending at least one night in Koh Phi Phi, a day trip from Phuket can totally give you a quick glance of this paradise.  From snorkeling in the clearest waters that you have ever seen to make some furry friends at Monkey Beach, the things to explore in Koh Phi Phi are endless.
If you are wondering if you should book your tickets in advance, here are my two cents about it: whether it is true that, at least in southeast Asia, tickets online tends to be a little bit higher, 
if you are coming during the high season, which means from November to February, I'd suggest booking your tickets a couples days before for a peace of mind. 
Phang Nga Bay
If you are an adventure seeker then Phang Nga Bay is the perfect combination of wildlife and paradise, in fact, Kayaking through the caves and secret lagoons of Phang Nga Bay is one of the most chosen activities to do outside of Phuket. Because of this, it is recommended to choose one of the few tours that depart at 11 am since it will help you avoid crowds, plus it gives you time to wander around your hotel surroundings and have a nice breakfast without having to run around to catch the excursion.
Third day: wrapping up a great trip
Phuket Town
During the 18th century, Phuket became one of the most important points of tin-mining of Asia. This attracted many Chinese, Malay, Indian people who located around what we call today Phuket Town. Because of this, Old Phuket Town is one of the most visited areas on the island since it reflects what it was the splendor of many centuries ago.  
You can easily spend two hours or a full day exploring Phuket Town, I always recommend to start your day at Surin Circle Town Tower and start heading north until you reach Thalang Rd which is the main road where more of the interesting places to see are located. Below are some points on your walking tour that you might want to include, I have also listed 3 paid walking tours that are worth to check if you want to get a deeper understanding of Phuket Town, its culture and how people used to live there:
Baan Chinpracha heritage house:

this Mansion was built in 1903 and belonged to a rich Phuket family descending from China. While some family members stills live there, the house is open to the public and is an incredible experience if you want to understand more how rich people lived in what it was a multicultural hub during the past centuries.

Thai Hua Museum:

It is a British-Colonial mansion dating back from 1934 that was transformed into a beautiful museum that showcases the history of Chinese people in Phuket. Even if you don't have time to check the museum, the front of the house is something worth checking.

The Shrine of the Serene Light:

It is a beautiful Chinese shrine created by a local family 130 years ago. It feels like a piece of China in Thailand. As a fun fact, right next to it is

On On hotel,

the hotel where the scenes of Leonardo Di Caprio arriving Thailand on

The Beach

where filmed.

Soi Rommanee:

This little street located between Thalang Rd and Dibuk Rd was the naughty little secret of Phuket Town since it is where locals used to find brothels, gambling houses, and opium dens. As time passed, this kind of entertainment that brought life to the streets moved to a new road and Soi Rommanee soonly became a ghost place, however, years later locals started to recognize the beauty of the Sino-Portuguese architecture and decided to restore the old constructions and move there, which transformed the place in a lively time back machine.
Patong beach & Bangla Road
Depending on how much time have you spent on Phuket Town, you can head to Patong Beach for a last taste of sand and sea. If you are craving for adventure you can practice many water sports there or there is always the option of ordering a drink and a Thai massage for a more relaxing afternoon.
If you decided to keep exploring Phuket Town, skip the beach and head directly to Bangla Road at night. While it is true that it is a bizarre entertainment, it is worth to see it with your own eyes and even if you don't head into a nightclub, you will have a great time by just sitting into a bar and observe people passing by.