If Frasier is the only thing that comes to mind when you think about Seattle, it is time to pack your carry-on, book a flight and visit Washington's Emerald City. Home of Amazon, Microsoft, and Starbucks, Seattle is a beautiful mix of cultural activities, fantastic food and waterfront views.  Do you have only a weekend to discover the city? Don't worry! Seattle can be discovered in just 3 days, which makes the city the perfect weekend getaway. 
How to move around Seattle?
Public transportation: Famous for its streetcars, Seattle is well connected by public transport and starting at $2.25 per ticket, you can reach almost everywhere in the city using a combination of buses, light rail, streetcars, and the Seattle Center monorail that connects the downtown with Seattle Center, where many popular attractions such as the Space Needle and the Children's Museum. For more information about public transportation in the city,

check the Seattle official website here

.

Hop on, hop off buses

: While this is not the most budget-friendly option to discover the city if you are staying in Seattle for only 3 days and want to discover the most popular attractions,

City Sightseeing's hop on, hop off buses of Seattle

are ideal for tourists that want to enjoy the city easily. 
Car rental:

Renting a car in Seattle can be a good idea if you want more autonomy during your visit. While most of the parking in the city is paid to park, renting a car in Seattle starts at $35, which is not expensive if you are coming in a group. 
Is Seattle City Pass worth the money?
Seattle City Pass is a pass that allows you to visit 5 Seattle attractions for a fixed price of $99 per adult ($115 now) or $79 per child ($87 now). Whether the pass is worth the money or not, depends on what things are you looking forward to visiting during your trip, that is why we advise you to plan your itinerary first and then check the price of each attraction so you can see if Seattle City Pass is worth for your vacation.
If you are planning to follow how to see Seattle in 3 days, which we will detail below, we don't think that Seattle City Pass is worth it since the attractions we recommend cost $80 when booked online. However, if you want to visit more things than the one that we suggested, $99 for the attractions that Seattle City Pass includes is a total bang for your buck.
Tip: one of the best things about Seattle is that, if you are traveling on a budget, the city has many free museums that you can visit. For more information about it, check our ultimate list of free museums in Seattle 
3 Days Seattle Itinerary – Best Things to Do in Seattle
Seattle itinerary: Day 1
Wander around Pioneer Square
Considered Seattle's first neighbourhood, Pioneer Square is where Seattle's industrial base grew. Nowadays, it offers a mix of art, culture, and entertainment worth seeing. Grab a coffee and start your day walking around Occidental Square. From them, you can easily walk two blocks to the Waterfall Garden Park to check out the local's favourite urban oasis.
Seattle Central Library
Pike Place Market is probably one of the first things everybody puts on their Seattle bucket list when they start planning a trip to Emerald City. After a nice morning in Pioneer Square, start walking north to Pike Place Market. While walking, stop at the house of 1 million books, the Seattle Central Library and admire the imposing building made by the renowned Dutch architect Rem Koolhaas and Joshua Ramus. If you are a book lover, it is worth stepping inside and taking a self-guided tour or even booking one of the free group tours that the library offers.
Gum Wall
As gross as it sounds, Seattle's Gum Wall is one of the most visited attractions of the city and one of the oldest ones, too,  since the tradition of sticking gum to the wall started back in 1993. Nowadays, besides chewing gum and sticking to the walls, people are also creating art, making the alley where it is located a gross spot worth seeing.
Pike Place Market
Now that you have checked its surroundings, it is time to go inside Pike Place Market and explore it. Established in 1907 with the goal of connecting farmers and citizens without the need for a middleman, Pike Place Market offers a traditional farmers market, a craft market with more than 200 local craftspeople selling their local creations, high stalls with fresh fruits and vegetables, fish markets, dozens of specialty food stores, and three floors of collective shops selling comics, jewelry, books and art.
After wandering around, we suggest you pick one of the many waterfront restaurants and have lunch with a view. If you are a movie fan, it might be worth sitting at the Athenian Seafood Restaurant, one of the locations where Tom Hanks filmed Sleepless in Seattle.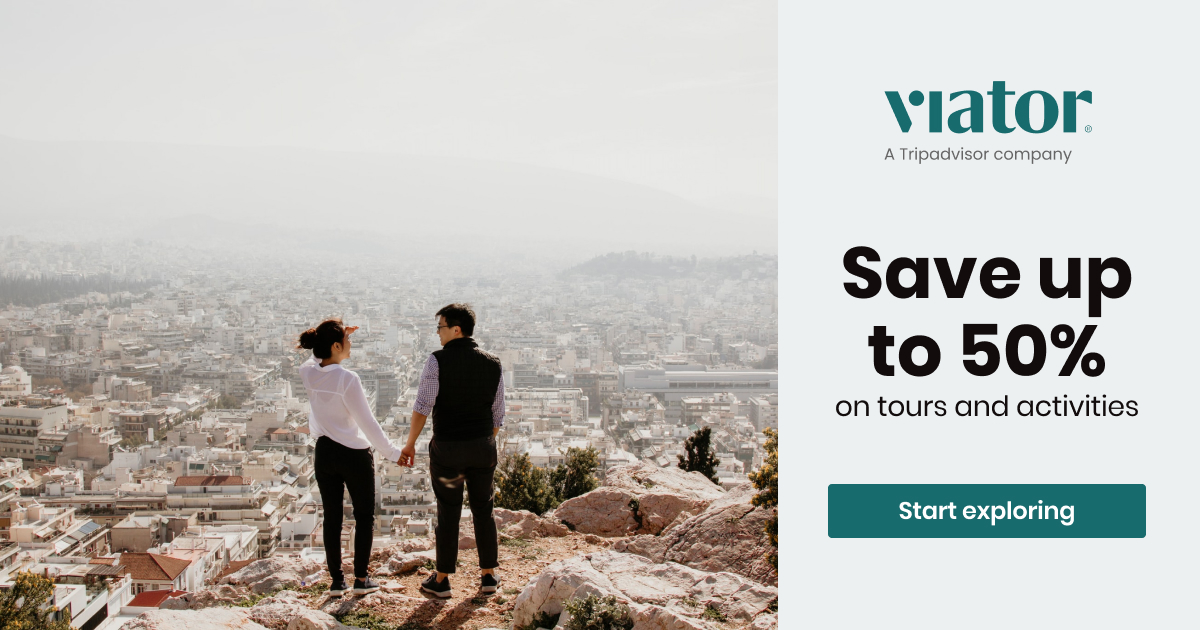 TIP: At Pike Place Market's official website you will find 8 pocket guides that you can download before you go such as "Public arts in the market", "Kids and families guide" and the "Market front  walking guide", among others. Also, if you are coming during the summer season you can book a $15 tour with Friends of the Market Association that will cover insider information and hidden features of the market.
Recommended paid tours of Pike Place Market
Seattle's waterfront
After strolling around Pike Place Market, it is time to enjoy a day by the water. There are many things you can do at Seattle Waterfront, so pick your favourite activity and enjoy what is left of the day:
Seattle's Great Wheel
Contrary to what most people think, Seattle's Great Wheel is a new attraction in the city. Opened to the public in July of 2012 in Pier 57, the Great Wheel quickly became one of Seattle's icons, competing with the popular Space Needle.
If you want to save time, you can buy your tickets in advance at their official website (general admission for adults is $14 + tax). If you are not in a rush, you can always stop by the ticket booth. According to the crowds, the ride can take between 12-20 minutes.
Harbor Cruises
Several tour companies offer a variety of cruises departing from the pier. The most popular one is Argosy Cruises which has a one-hour narrated Harbor Cruise that will take you to see panoramic views of the shipping port, Puget Sound, and, of course, the city.
TIP: If you bought a Seattle City Pass and want to use it for Argosy's Harbor Cruise, you need to arrive earlier to their ticket booth at Pier 55 since City Pass reservations can't be made over the phone. If you are coming to Seattle during the holidays or summer months, plan to arrive at least one hour in advance since the attraction is quite popular and it tends to sell out quickly during high season.
Seattle itinerary: Day 2
Seattle Center
The second day of your 3 days adventure in the city will be destined for Seattle Center, an urban park that serves as an art, cultural, and educational hub in the city. If you are staying Downtown, we recommend you to get there using the monorail, which departs every 10 minutes from Westlake Center Mall (5th Avenue and Pine Street) to Seattle Center. For $2.50 USD each way, the monorail is an attraction and one of Seattle's most famous landmarks.
Once you arrive at Seattle Center, there are many things you can do there; some are free, and some require a ticket. We will list many of your options below, so remember that while you might not fit all of them in one day, this list allows you to choose the attraction that suits your interests best.
TIP: While you wander around Seattle Center, don't forget to check the Armory, the food court where a portion of the Berlin Wall donated by Achim Becker, a German businessman, is located. 
Bill & Melina Gates Foundation: Discovery Center
The Discovery Center is an educational museum that displays the innovations that are improving the quality of life of billions of people. Besides opening the debate about education, health, and poverty, it inspires its visitors to take action for causes that can change communities worldwide.
The museum is free to the public but closed on Sunday and Monday.  We strongly suggest you take one of the free public tours from Tuesday to Saturday at 2 pm. 
The Museum of Pop Culture
Dedicated to showcasing the ideas that brought to life contemporary pop culture, the MoPOP is an excellent choice for those who enjoy all kinds of contemporary art. A fun fact about the museum is that people often visit it wearing pop culture costumes due to its unique theme.
Space Needle
If you close your eyes and think of Seattle's skyline, the first thing that will come to your mind would probably be the Space Needle. Opened in 1962, the observation tower offers 360º views of the city thanks to its 605 ft (184 m) height. 
Once you enter the elevator, it will take 43 seconds to reach the observation deck. At the top, besides the wonderful views of the city, you can also enjoy an exhibit about the history of Seattle and the Needle.
Chihuly Garden Glass
Chihuly Garden and Glass is an exhibition that showcases the work and art of Dale Chihuly, one of America's most well know glass sculptors. The exhibit's centrepiece is the Glasshouse, which showcases one of Chihuly's largest suspended sculptures.  
Suppose you are interested in knowing more about the artwork of Dale Chihuly. In that case, we recommend you don't forget to bring your headphones and take advantage of the free audio tour available at the official website of the museum.
TIP: If you choose to visit the Space Needle and Chihuly Garden Glass you can save $12 by booking their combo tickets through both of their official sites. The only thing to keep in mind is that you must visit both attractions on the same day.
Olympic Sculpture Park
After a morning around Seattle Center, it is time to head to our next destination: The Olympic Sculpture Park. But first, by this time of the day, you surely must be hungry, so if you couldn't decide on any of the restaurants located around the center, we recommend you grab a bite at Tilikum Place Café on your way to the park.
The Olympic Sculpture Park is a nine-acre sculpture garden property of Seattle's Art Museum that is located on an industrial site just by the city's waterfront. Opened 365 days a year, it is one of the best things you can do in Seattle for free.
Kerry Park
A great way of ending a day in Seattle is heading to Kerry Park in search of one of the best views of Seattle and a picture-perfect view of the Space Needle. To get there from the Olympic Sculpture Park, you can walk to the 1st Ave and take the 2, 13 or 29 buses that will drop you two blocks from the park at the intersection between Queen Anne Ave and W Highland Dr.
Since you will be in town, you can spend the evening in the Queen Anne neighbourhood, a primarily residential but picturesque town. 
Seattle itinerary: Day 3
For a great ending to your 3 days in Seattle, spend your last day at Capitol Hill, the most lively neighbourhood of Seattle. The Hill, as locals like to call it, always has many events going on, but if you don't happen to spot one during your visit, there are many things to see, do and shop around:
The Elliott Bay Book Company
Located in the heart of Capitol Hill, Elliott Bay Book Company is an impressive independent bookstore that hosts more than 150,000 books. Besides being a unique place to see, it also has a coffee shop called Oddfellows, so it is worth starting your day having breakfast around books.
Broadway Street
After breakfast, Elliott Bay Book Company wanders and shops around Broadway, the town's main street that hosts unique vintage shops and brunch spots. One of the shops that we recommend you check if you want to come back home with special gifts is Revival Shop.
Volunteer Park
Located between E Prospect and E Galer streets and Federal Avenue E and 15th Avenue E, this park was created on land that used to be a cemetery back in 1870. Nowadays, it is one of the most beautiful green spaces in the city and hosts a water reservoir and tower and the beautiful Volunteer Park Conservatory that can be visited for $4.
While it is possible, and recommended, to get from The Elliott Bay Book Company to Volunteer Park walking up Broadway street, you can always hop on the 9 bus that will take you to the north in a few minutes.
Fremont Neighborhood
"The Center of the Universe," as the neighbourhood calls itself, is the most unconventional part of Seattle that offers a wide variety of unexpected activities under the motto "freedom to be peculiar." While walking through the town, you will find a Troll that turns to concrete while munching on a fahrvergnügen, a Rocket made from a cold war missile or even a Lenin statue.
For this specific neighbourhood, we think that you will enjoy it the most by booking The Fremont District Tour. This 90-minute walking tour showcases the art and history of the district by involving strangers on the streets on their tours and making locals interact with the crowd.   
If you decide to pass on the walking tour, the below map will highlight some of the things that you shouldn't miss on your walk:
In conclusion: What to see in Seattle in 3 days?
Seattle Central Library
The Gum Wall
Pike Place Market
Seattle's waterfront
Seattle's Great Wheel
Harbor Cruises
Seattle Center
Bill & Melinda Gater Foundation
The Museum of Pop Culture
Space Needle
Chihuly Garden Glass
Olympic Sculpture Park
Kerry Park
The Elliott Bay Book Company
Broadway Street
Volunteer Park
Fremont Neighborhood